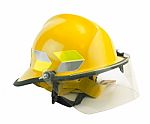 Location:
Client Premises
Duration:
4 Hours.
Intended for:
Staff who will be actively involved in the Emergency Control Organisation assigned the role of Chief warden or Deputies.
Objective:
The Course has been designed in conjunction with (AS 3745 – 2002) Emergency Control Organisation and Procedures in Buildings and Emergency Response for Health Care Facilities (AS 4083 – 1997) This will give the Chief Warden/Deputies the specialist training required to fulfill their specified role, and to make certain they have the required practical training to enable them to deal with any emergency which may arise in the work place.
Course Content:
Chief Warden Responsibilities and Duties

The acts & regsulations relating to the Emergency Control Organisation

The management of the response team during an evacuation

Liasing with the Emergency Services

Identifying site specific building essential services

Emergency Procedures in bomb threats

Fire Panel identification and operation of panels

Communication systems, including Emergency Warning and Intercommunication Systems (EWIS)
Class size up to 20 students.
This course falls under the non-accredited training category