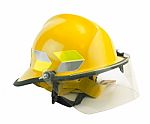 Location:
Client Premises.
Duration:
45 Minutes.
Intended for:
This course is designed for all work locations and intended for anyone who may receive a Bomb Threat (eg Receptionist) or who may be involved in a search of a building or the evacuation of the building.
Objective:
Gives the participant an understanding in dealing with a bomb and to give a good general awareness of what to expect and what to be aware of in the event of a Bomb Threat and importantly how to deal with a threat real or hoax.
Course Content:
Understanding what a Bomb Threat is

Fire Safety Awareness

Explosive types & familiarisation. Practical familiarisation

Emergency response procedures to a threat

Evacuation procedures

Bomb Threat Video
Class size up to 20 students.

This course falls under the non-accredited training category
Training notes and Certificates can also be supplied if requested.