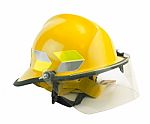 Location:
Client Premises or Training Centre.
Duration:
2 Hours.
Intended for:
Staff who will be actively involved in the Emergency Response Team and should include all Wardens, and other personal as deemed necessary by senior management.
Objective:
To give all the Wardens the specialist training required to fulfill their specified role, and to make certain they have the required practical training to enable them to deal with any emergency which may arise in the work place.
Course Content:
Wardens Responsibilities and Duties

Basic evacuation procedures

Elements of combustion and types of fires

Types of fire extinguishers and extinguishing agents

Basic fire safety and Firefighting skills

Moving in smoke filled environments

Practical operation of fire extinguishers by students

When not possible for practical fire demonstration a video will be used
Extinguishers included in the practical demonstration are:
Water stored pressure type x 1

4.5 kg Dry chemical type x 1

9.0 Ltr A.F.F.F x 1

2.0kg Co2 type x 1
Other types may be substituted to suit client needs.
Class size up to 20 students.
This course falls under the non-accredited training category
If desired training notes can be arranged and certificates supplied at additional cost if requested.