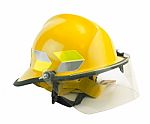 Location:
Client Premises or Training Centre.
Duration:
1 Hour 25 min.
Intended for:
This course is designed for all work locations to give good general Fire Awareness knowledge and Extinguisher training to all staff at the location.

Objective:
To give the participant the initial grounding and skills that are required of someone filling this position in the work place.

Course Content:
Elements of combustion and types of fires

Types of fire extinguishers, extinguishing agents & safety considerations

Basic fire safety and firefighting skills

Practical operation of extinguishers by students when possible. If not, a Video on extinguishers is used for demonstration



Extinguishers included in the practical demonstration are:
Water stored pressure type x 1

Dry chemical type x 1

Foam type x 1

Other types may be substituted to suit clients needs



Class size up to 20 students.
This course falls under the non-accredited training category