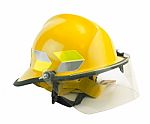 Location:
Client Premises
Duration:
1.25 hours.
Intended for:
Every year many people die or are seriously injured due to fires at work. Besides the loss of life and other human costs, fire costs business millions dollars, from damage to property, loss of business, fines, compensation claims and insurance premiums.
A serious fire could be the end for a small business. Many fires are avoidable by taking fire precautions. If a fire does break out, the effects can be minimised by having effective controls and procedures in place. ProFire specializes in providing these services to your company whether you have 5 employees or 5000 employees, we can help.
This course is designed to train staff at all work locations on general fire awareness and extinguisher usage.
Objective:
To give the participant the initial grounding and skills that are required of someone filling this position in the work place.
Course Content:
Australian Standard 3745-2010

Elements of combustion and types of fires

Emergency Control Organisation

Methods of raising the alarm

Safety Procedures at Fires

Bomb Threat Procedures

Order of Evacuation of residents

Post-Evacuation Management

Emergency Procedures

Basic fire safety and firefighting skills

How to Manoeuvre in smoke-filled rooms

Types of fire extinguishers, extinguishing agents & safety considerations

Instructional direction on extinguisher usage
Class size up to 20 students.
This course falls under the non-accredited training category