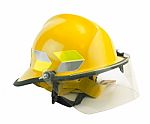 Location:
Client Premises
Duration:
2-3 days face-to-face training.
Intended for:
Successful completion of this skill set meets the minimum requirements to be qualified and act as a Fire Safety Officer (NSW Healthcare Policy Directive PD2010_024).
Course Content:
PUAWER001B Idenitfy, prevent and report potential workplace emergency situations

PUAWER002B Ensure workplace prevention procedures, systems and processes are implemented

PUAWER004B Respond to workplace emergencies

PUAWER005B Operate as part of an emergency control organisation

PUAWER006B Lead an emergency control organisation

PUAWER008B Confine small workplace emergencies
Award Issued:
Students who successfully complete this nationally recognised training will be awarded the statement of attainment for the above competences.
Class size up to 20 students.
The course Fire Safety Advisor is delivered in partnership and under the auspice of Allens Training Pty Ltd RTO #90909.
The link to the student handbook is https://www.allenstraining.com.au/student-handbook.aspx