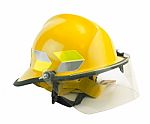 Location:
Client Premises.
Duration:
2 Days.
Intended for:
A comprehensive rescue program is offered that is designed to equip employees with fundamental skills and knowledge necessary to provide appropriate emergency response for the control and mitigation of confined space rescue incidents, and effectively operate and maintain a range of resources. This Competency Based Training Program has been developed to meet the Australian Standards Framework Level 3 and / or Australian Fire Competency Level 2. Fully accredited instructors deliver the training with extensive experience in rescue operations.
Prerequisites:
Breathing Apparatus, current First Aid Qualifications and current confined space entry permit.
Course Content:
Acts & Regulations and Industry Standards

Hazard Identification / Atmospheric Monitoring

Personal Protective Equipment

Entry & Rescue Equipment/Techniques

Lowering and Raising Systems

Self Rescue/Work Place Rescues

Course includes both theoretical work and has a high practical content (with assessment for both).

The sessions will involve some physical components and students are to be made aware of this prior to training commencing.
Class size 8-10 students.
This course falls under the non-accredited training category
If desired further training notes can be arranged.